Samuel Bailey, DMD
Dr. Samuel Bailey attended the University of Nevada Las Vegas School of Dental Medicine, where he graduated magna cum laude. After dental school, he completed a two-year pediatric dental residency at Primary Children's Medical Center. This specialized program of study and hands-on experience prepared Dr. Bailey to meet the unique needs of infants, children, and adolescents, including those with special healthcare needs. Dr. Bailey was awarded Diplomat status by the American Board of Pediatric Dentistry shortly after concluding his formal training. He accomplished this by successfully completing a series of voluntary examinations offered by the board of examiners.
Dr. Bailey has been happily married for 10 years and has 3 children: Camille, Landon, and Lila. He enjoys spending time with his family and enjoying the great outdoors. When not working or completing "Honey-do's", he enjoys fishing, camping, and hunting. Dr. Bailey has been practicing pediatric dentistry in Utah since 2010. He enjoys working with children and understands that each one has unique needs. Dr. Bailey is dedicated to making each dental experience as enjoyable and fun as possible.
JD Reimschissel, DMD
Dr. JD Reimschiissel was raised in Spanish Fork, Utah as well as Kingman, Arizona. He was the second oldest of six children in his family. After high school he attended Southern Utah University where he received a Bachelor of Science in Biology. He then went on to obtain his dental degree from Temple University in Philadelphia, Pennsylvania. Dr. JD completed an advanced education in general dentistry with a special emphasis in children's dentistry. He continued his education by specializing at The University of Toledo Medical Center in Ohio. While in Ohio he received a specialty certificate in pediatric dentistry as well as a master's degree in oral biology. He is very excited to serve families in the West Valley area!
Dr. JD is a member of the American Dental Association and The American Academy of Pediatric Dentists. He has been involved in charitable organizations such as Haitian Health Foundation, providing care to underserved people in western Haiti.
Dr. JD and his wife Charise have three children (Jax, Ellie, and Everett). He enjoys spending time with his family as well as playing sports, fishing and traveling.
Meet Our Team
Our team at West Valley Pediatric Dentistry is committed to helping your child have a fun and relaxing dental experience with every visit. Each member of our team is knowledgeable and experienced, making them able to help your child understand and develop healthy dental hygiene habits, and to help everything else go smoothly for you, the parents. Please feel free to contact us today to learn more and to set up your child's next visit with our skilled pediatric dentists in Taylorsville, Utah. We look forward to helping your child take care of their smile!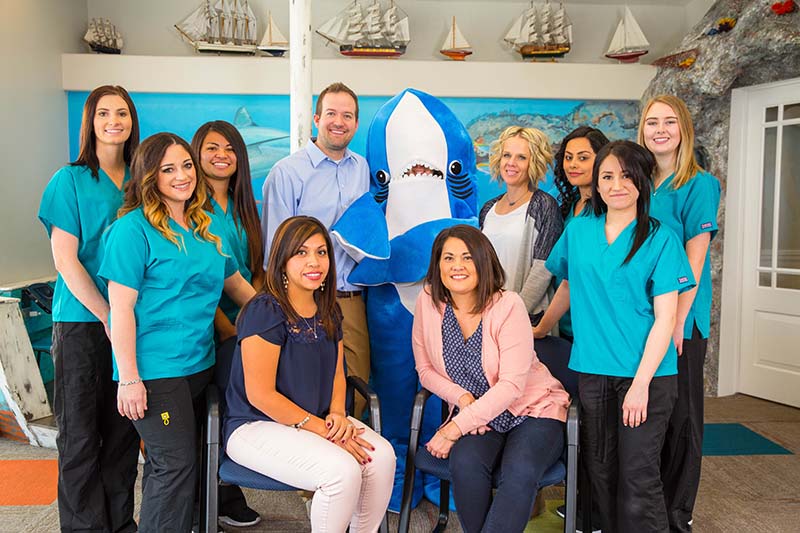 Please check back soon to learn more about our amazing team at West Valley Pediatric Dentistry!